After 12 years of archaeological investigation, we have identified the site of the early East Anglian royal settlement at Rendlesham, first mentioned in the 7th century by Bede in his Ecclesiastical History of the English People.
Discover our new live series of free online talks Behind the Scenes: Analysing Anglo-Saxon Rendlesham and meet the experts who have been analysing the archaeological material from this internationally important site.
For the first time, the experts will be sharing their recent work, which tells us even more about Rendlesham as a place and its connections with the wider Anglo-Saxon world. Get your questions ready to ask the experts.
The talks are free and will be hosted live online. Book your place now below.
Each talk will also be recorded and made available to watch at a later date.
Online Talks Programme 2020
---
Rendlesham and the East Anglian Kingdom
Christopher Scull (Honorary Visiting Professor at University College London and Cardiff University)
Since 2017, an expert team has been working to analyse the site and finds and publish the results, funded by the Leverhulme Trust and led by Prof Christopher Scull. This talk introduces the archaeology of Rendlesham and explores what the site, which is the largest and materially the richest settlement of its time known in England, can tell us about the rulers and the kingdom of the East Angles.
Originally broadcast live on Wednesday 9th September 2020
---
Rendlesham in the Landscape
Tom Williamson (Landscape historian and Professor of Landscape History, University of East Anglia)
This talk will explain how Landscape History can help us understand Anglo-Saxon Rendlesham. Using historic maps and documents and looking at the surviving landscape features in the countryside today, we can throw new light on the environment of the Rendlesham site and on the extent of the territory it exploited. We can also understand more about the landscapes associated with other contemporary elite sites in East Anglia, and thus help place Rendlesham within its wider political and economic contexts.
Originally broadcast live on Monday 14th September 2020
---
Image: Anglo-Saxon coins from Rendlesham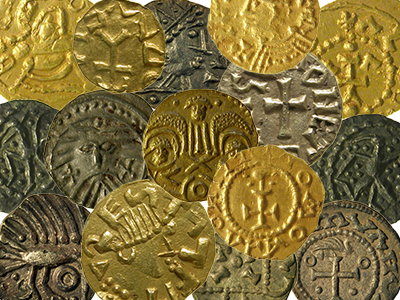 ---
Image: Silver horse and rider from Rendlesham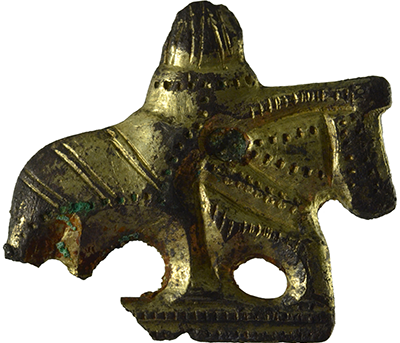 ---
Image: Casting metal during experimental workshop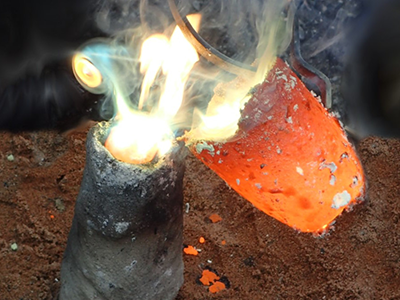 ---
Image: Animal bones from Rendlesham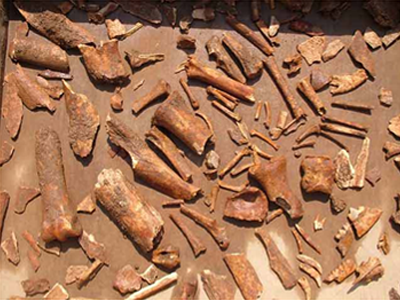 ---
Image: Stilicho, a late Roman general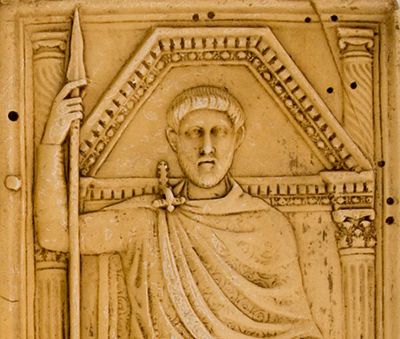 ---
Image: Map of south-east Suffolk (1637)
---
Image: Cary's New Map of England And Wales (1974) (from David Rumsey Map Collection, David Rumsey Map Center, Stanford Libraries)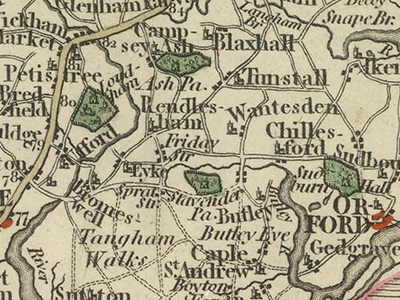 ---
Image: Aerial view of excavations at the Butter Market, Ipswich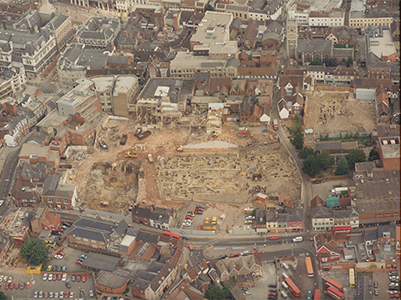 ---
Supported by:
The series is a partnership between two projects: 'Rendlesham Revealed: Anglo-Saxon Life in South East Suffolk' funded by the National Lottery Heritage Fund, and 'Lordship and Landscape in East Anglia 400-800CE' funded by the Leverhulme Trust.
---