Leaving us a gift in your will
A gift in your will is a very special way to be remembered and allow your to kindness live on. Whatever the size of your gift, is could make a huge difference to us. Gifts left to the Suffolk Archaeological Recording Foundation are vital to our work to support the recording, investigating and research into Suffolk's incredible past.
What kind of gift can I leave in my will?
We recommend that you speak to a legally-qualified solicitor or will-writing professional who will be able to advise on the different types of legacies or bequests. The three main types of gifts include:
A pecuniary gift is a specific amount of money. This can also be linked to the index of retail prices, allowing your gift to keep its value in line with inflation.
A residuary gift is a percentage of your estate after other bequests have been paid. The value of the gift therefore will be dependent on the value of your estate.
A specific gift is a particular asset such as a personal possession, property or stocks and shares.
Can I leave archaeological objects as a gift?
Yes. Archaeological object that you own may be left as a specific gift in your will. We will look after the objects in Suffolk's Archaeological Archives under the care of Suffolk County Council.
What will my gift be used for?
Your gift will be used where there is the greatest need to support our work in recording, investigating, and researching Suffolk's incredible past.
We understand that you may wish to leave a gift dedicated to a specific purpose that is important to you. Please discuss this with us in advance, so we can make sure that we can fulfil this wish in line with the Foundation's charitable purposes.
How to amend or write a will?
We recommend that you use a qualified solicitor or will-writing professional to amend or write your will. If there are no other changes to be made to your will, you can add a supplement, known as a codicil, to your will to make an amendment.
To leave a gift in your will, your solicitor will need to know our registered charity number and our registered address. Please ask them to use:
Suffolk Archaeological Recording Foundation, c/o Suffolk County Council Archaeology Service, Bury Resource Centre, Hollow Road, Bury St Edmunds, IP32 7AY
Registered Charity Number: 1193270
How will you recognise my legacy gift?
We will keep all gifts confidential unless you or your next of kin are happy and give permission for the gift to be publicly recognised. We will respect your wishes about any public recognition of a gift.
Let us know you've left us a gift
Please let us know if you've included a gift in your will, so we can share our thanks for your wonderfully kind gesture. We understand your will is a private matter, so anything you share with us will be kept confidential.
Please contact Faye Minter, Trustee via: email: archaeology@suffolk.gov.uk or phone: 01284 741228, or post: Suffolk Archaeological Recording Foundation, c/o Suffolk County Council Archaeology Service, Bury Resource Centre, Hollow Road, Bury St Edmunds, IP32 7AY
---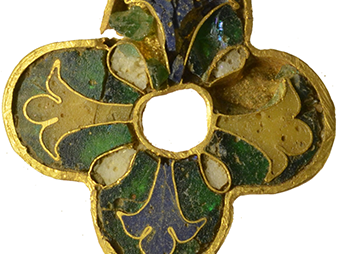 Suffolk Archaeological Recording Foundation
support and make a gift
Discover More »